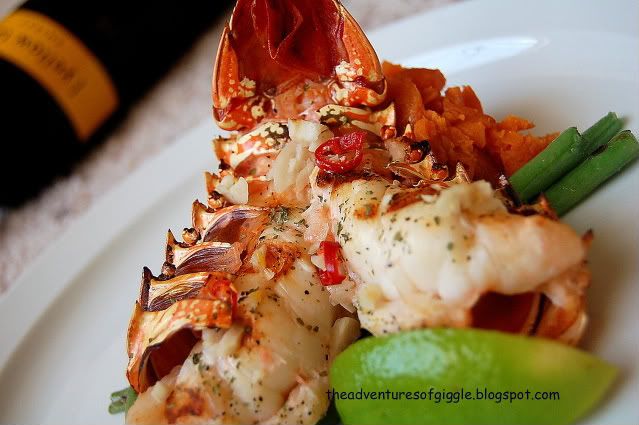 Made this simple yet delicious dish over the long weekend. Yummy! The lobster flesh itself already tasty, you don't need to put too much seasoning on it. Here is my simple recipe.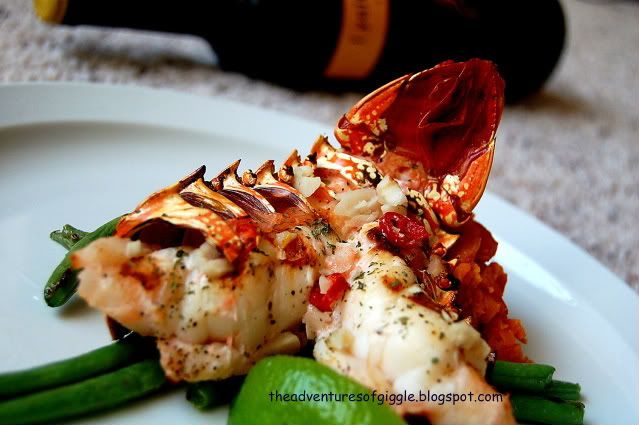 Drizzling sauce (for 2~3 tails) :
1. Lime Juice (squeezed from 1 lime)
2. 3 cloves of garlic (chopped)
3. 2 red chili padi (chopped)
Seasoning :
1. Sea salt
2. Parsley flakes
3. Black pepper
Steps :
1. Preheat grill in high heat
2. Cut the lobster tails in half (length-wise, leave the end stay connected)
3. Drizzle the tails (both sides) with the lime sauce, sprinkle with some sea salt, parsley flakes and black pepper before grilling.
4. Oil the grate, places the tails flesh side down on the grill, turn to medium heat, with cover down, grill for 4~5 minutes each side.
5. Sprinkle with some lime juice (optional) when serve.