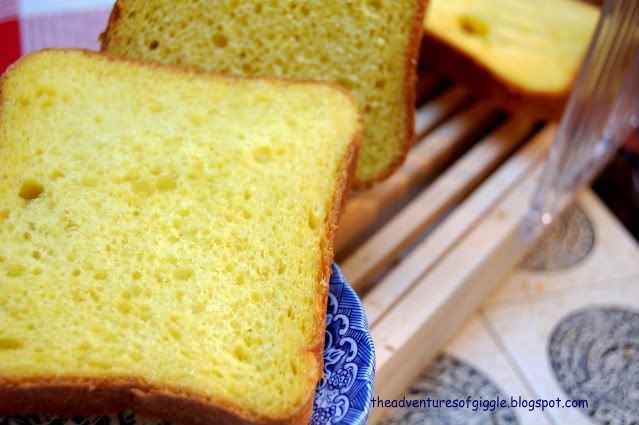 Not having enough time to cook and write too much. Just wanted to share something quick I have made yesterday. :-) It is soft and fluffy... I love my bread machine!lol!!
Ingredients:
1. 173g water
2. 35g lightly beaten egg
3. 35g butter - cut to small cubes
4. 4g salt
5. 20g sugar
6. 345g bread flour
7. 3g instant yeast
8. 90g room temperature mashed pumpkin
Method
1. Put all the ingredients except mashed pumpkin into the bread pan in order listed above.
2. Select basic regular function and press start. Add in mashed pumpkin 1 minutes later after the machine started.