The second day of our San Diego trip was a little bit "manly". We had a tour at USS Midway Museum, which is just about 10 minutes walk from our hotel. USS Midway was an aircraft carrier of the United States Navy. It is the only remaining US aircraft carrier of the world war 2 era. It was launched in 1945. You would be impressed how it was built back then when those advance technologies were still did not exist. Lets go for a photo tour..., we were really enjoyed the tour and forgot to take most of the facilities that built in the ship, it was just like a small town, could load up to 4500 soldiers.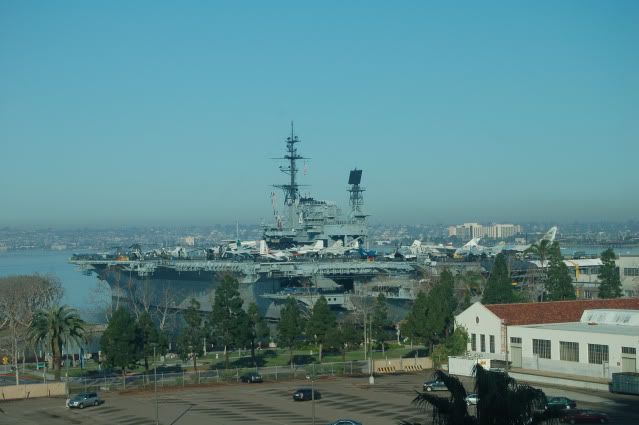 The USS Midway as seen from our hotel room.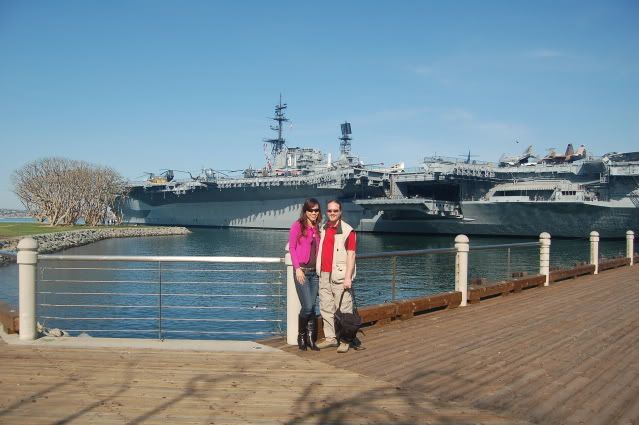 Alongside the dock.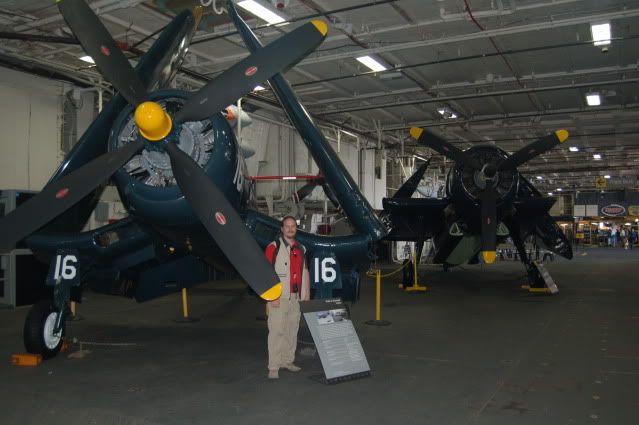 Inside the hangar deck.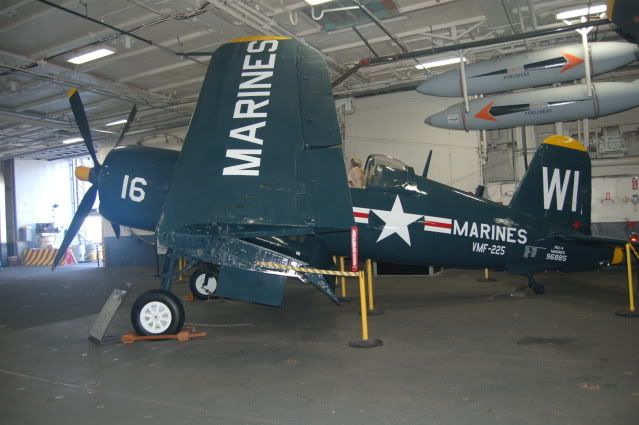 A US Marines fighter plane.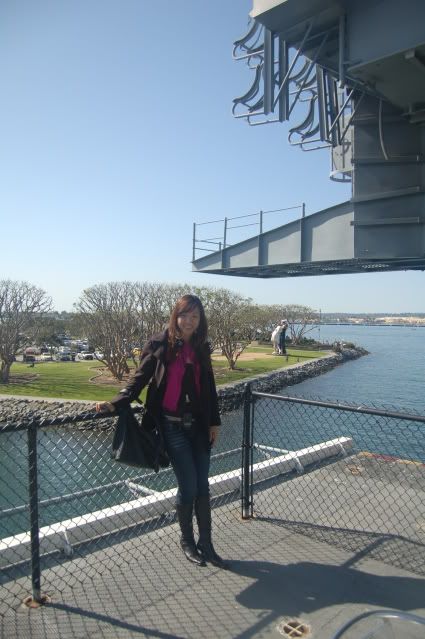 On one of the elevators used to bring airplanes up to the flight deck.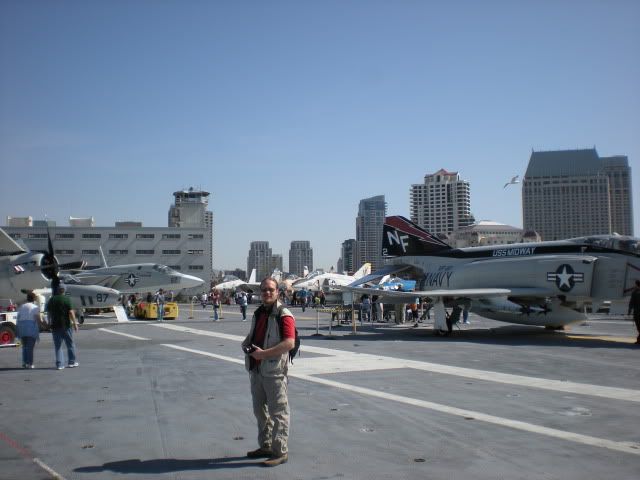 On the flight deck - many old and newer planes.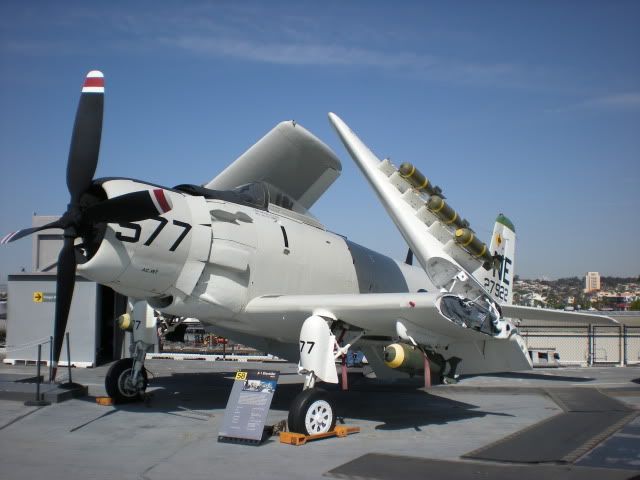 A fighter-bomber.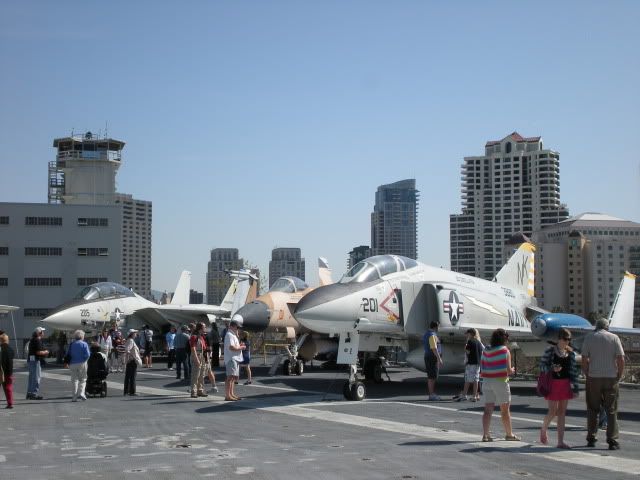 Several newer jet fighters.
Inside a large helicopter.
A newer fighter-bomber.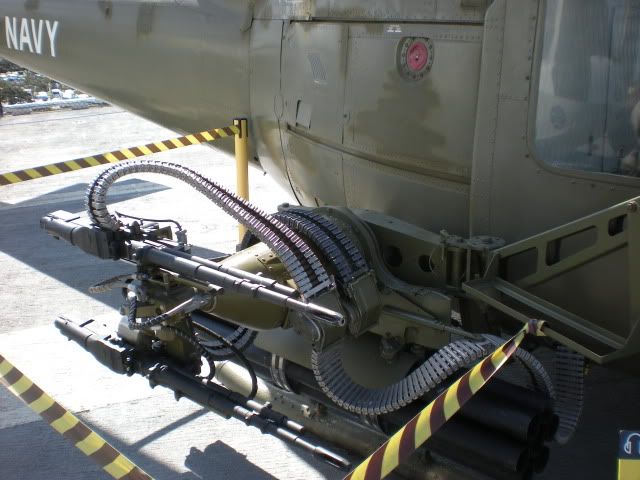 Machine guns and rocket launchers on an attack helicopter.