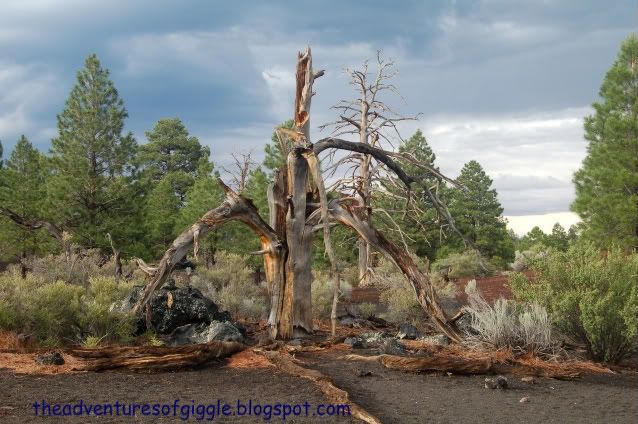 I like this picture very much. It was taken at Sunset Crater - where we camped in July. It is a pine tree after being hit by lighting.

Wonder where have I been recently? I am taking a break for my cooking adventures as I am stuck by too many errands and events since the middle of August. I volunteered for the fund raising program at the Asian supermarket here for the victims of Typhoon Marakot in Taiwan for 2 weekends, then helping in Tzu Chi Chinese classes with administration work, then camped at Greer in last weekend, followed by our best friends' wedding this weekend, then training class next weekend... Ooooh Gosh!! I wish I could have 48 hours a day.
We were exhausted from the 3 day camping trip at Greer last weekend. My legs are still sore from the hiking :-p. This hike took us up to the summit of Arizona's third highest mountain - Escudilla Mountain - 10,912ft - an inactive volcanic mountain. We really enjoyed the beauty of the nature, got the see how amazing the climate can change the environment. Along the way to the summit of Escudilla, we passed through 2 different forests - Aspen then Pine and also a lot of unknown wild plants and flowers.
Tom set up our tent.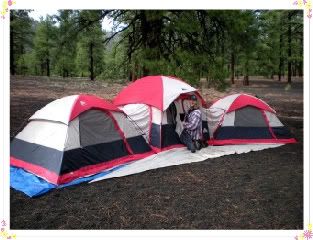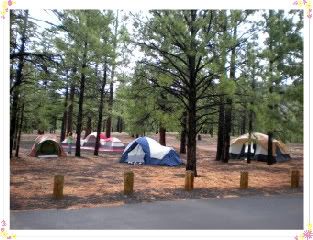 I would like to share some pictures of our adventure in this post. Some of them are from our camping in Sunset Crater in July. Sunset Crater Volcano was born in a series of eruptions between the years 1040~1100. Although it has been almost 1000 years, the lava flows and cider fields still look fresh. We got the chance to walk through the lava flows and ciders fields. It is pretty amazing.
So, today will be no food pictures, all are the beauty of nature. I like those wild flowers the most.
Sunset Crater, endless volcano lava flow..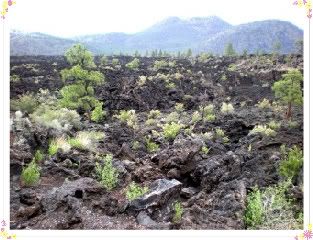 On the cinder and lava flow.
1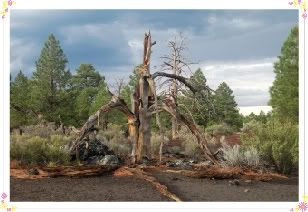 Lichens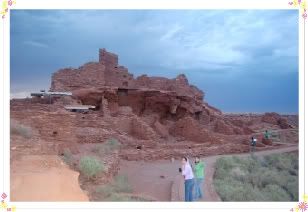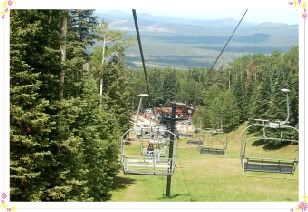 Native American Ruins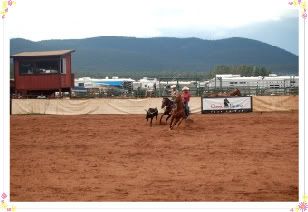 Cowboys Roping Calves in competition.
Aspen leaf, Aspen trees.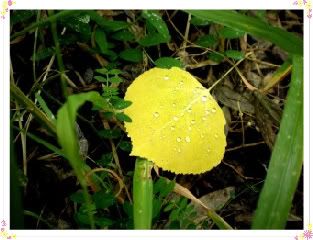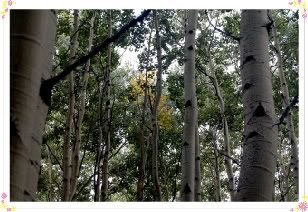 Wild flowers