I'm back!!!!!!!Tired!!!Exhausted!!!
Many people are wondering why did I take such a short trip back to Penang. The main purpose for this trip was bridal photo shooting. We had to save some vacation time for next longer trip for the wedding ceremony. I know it sounds weird. We should have it done long time ago. But due to the visa, green card restrictions, working problems, vacation timing...etc, and also I didn't find the right bridal shop earlier, so......"sigh" long story!!
The second night we got home, I woke up at 3.30am and couldn't get back to sleep anymore. We had not got a chance for grocery shopping yet, so, I made an easy bread with my bread maker for Tom's breakfast. Both of us finished the whole loaf of bread in that morning.
The texture of this bread is similar to "Bengali Roti" in my home country, light, soft!! Best eaten with soft boiled egg.
I am still un-packing and cleaning, but will slowly catch up my blogging...! Stay tuned ya!!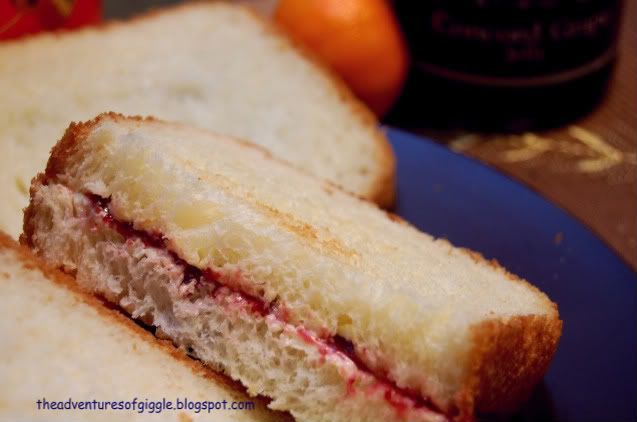 Recipe for the bread (use basic regular function) :
1. 150g water
2. 25g egg
3. 25g salted butter - cut to small cubes
4. 13g sugar
5. 3g salt
6. 250g bread flour
7. 3g instant yeast.
Method :
Put all the ingredients into the bread pan in the order listed as above (DO NOT let yeast directly contact with salt and liquid). Select basic regular function, press start. The bread will be ready in 2 hours 40 minutes.