First of all, I must confess that I don't take proper care of my vegetable garden, but... but.., we can still grow something that doesn't need too much care of it. The heat here in summer is really killing us (110F/42C), not much work we can do for our garden (well, try to find an excuse :-p), secondly, we are busy from work, cooking and blogging... (more excuses..lol)
Anyway, we still got something to grow in our garden, you can tell how messy it is from the following photos that I am going to show you, a lot of weeds. We grow potato leaves, chilies, mint, oregano, pumpkin, winter melon, water melon, lemon grass and green onion. Most things we can grow in summer which grow wild and don't really need weeding anyway. I think we can harvest the pumpkin and winter melon early of October. I will take the photos again then.
In the fall we can start to grow some more orderly vegetables!
Here comes our vegetable garden tour! :-)
3 months ago.....
Oregano...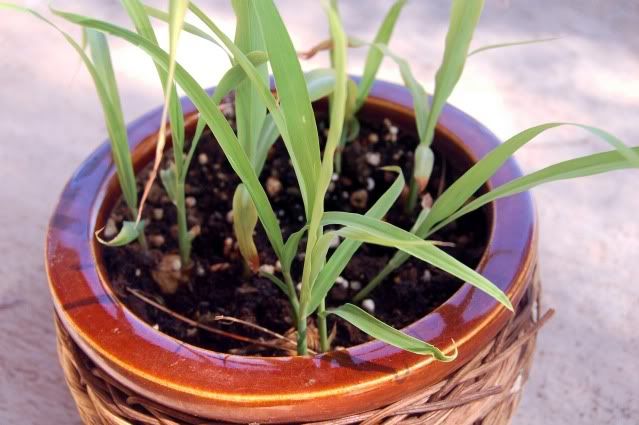 baby lemon grass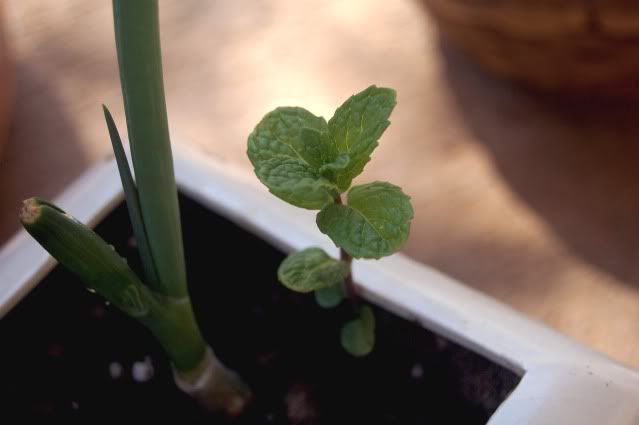 little mint....
Still empty....
3 months after......umm...messy started.... :-p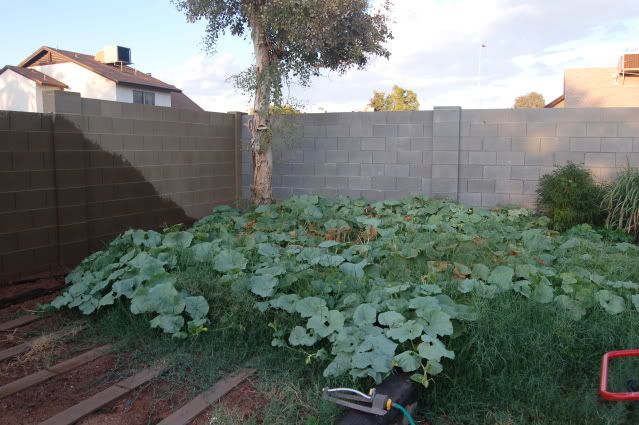 Pile of pumpkins...accidentally planted by Tom.
(I didn't know they would grow THIS well! -Tom)
Big bunch of lemon grass, I save a lot of money to buy it from Asian supermarket!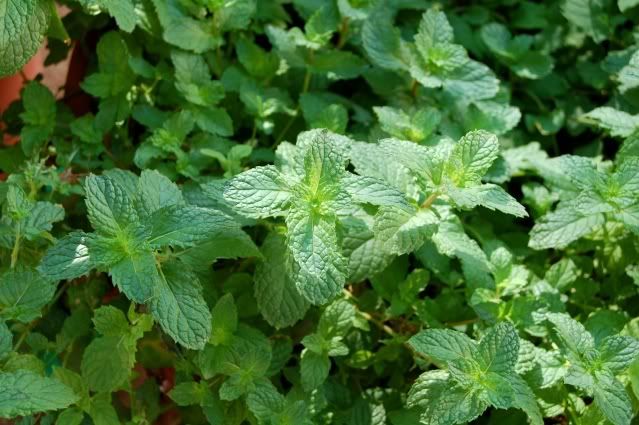 The mints grew really big and killed my oregano.. :-(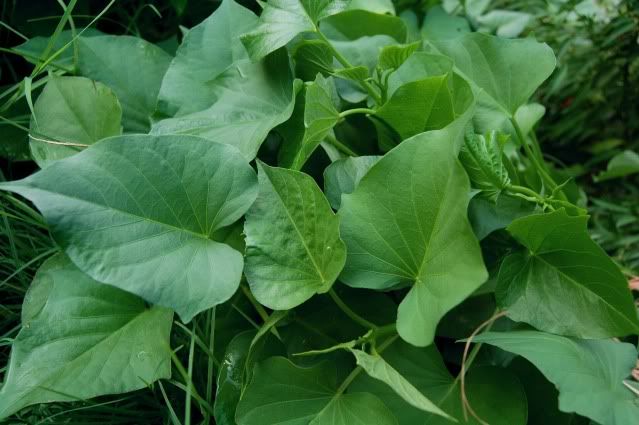 Potato leaves.. I think this is the easiest vegetable to grow.. also got a big pile of them and have to give away to my friends.
Baby winter melon. I bought winter melon from the store and there were some seeds in it. Just tried to plant it and didn't expect they can grow... :-)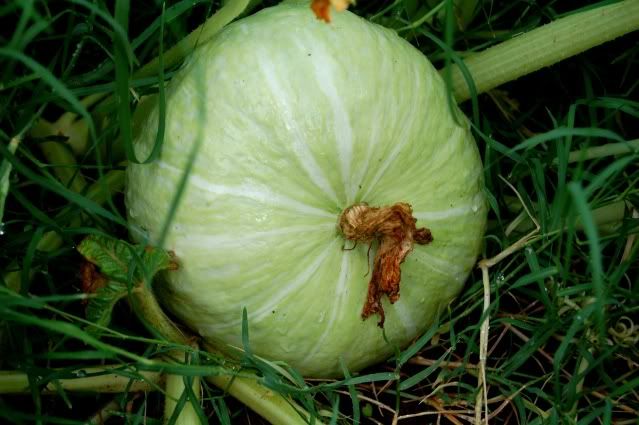 Pumpkin... harvest soon :-)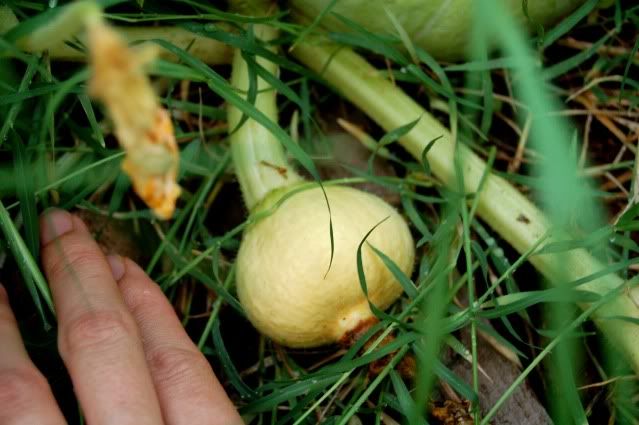 More baby pumpkins out there!!!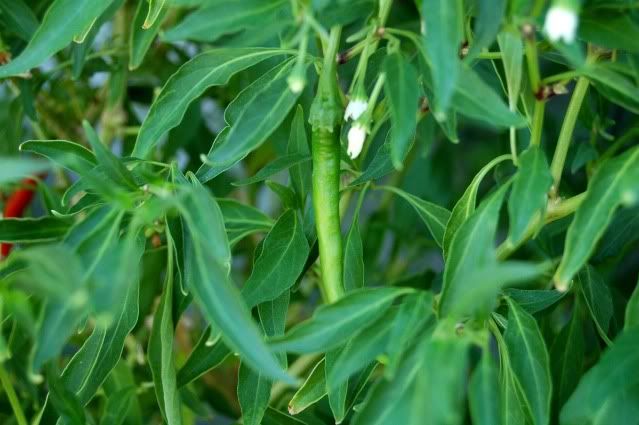 Of course, this one can't be missed!! Chili!!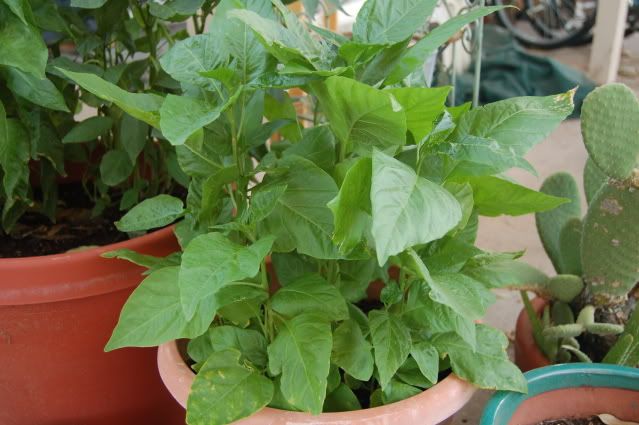 I have more than 10 chili trees growing, I don't know which is which, might be chili padi from Malaysia, habanero (the most spicy chili in the states, no kidding), bell pepper or sweet chili!!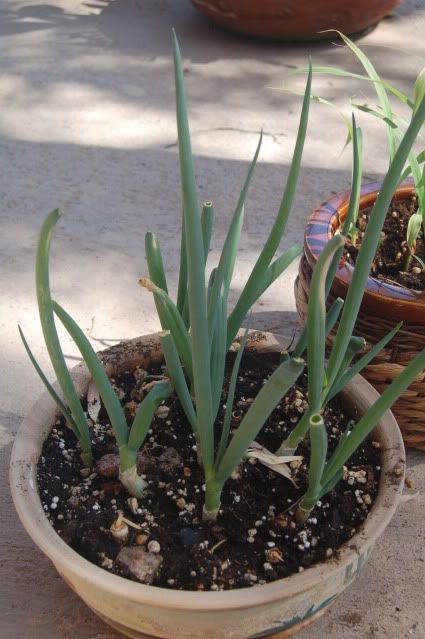 Onion!! Just have to cut it whenever I need it!