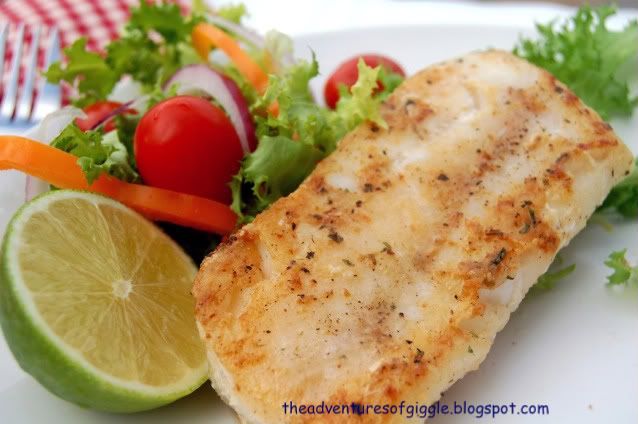 Wanna to make some nice dishes of your own for a candle light dinner with your loved one??
During this economic down turn, we have to watch out every single penny we spend, but, how do we maintain the quality of life? To avoid dining in a nice restaurant so frequent, Tom and I sometime will work together to set up a nice candle light dinner at home. Of course, I will be in-charge the cooking portion, what is Tom's responsibility?? He plays a very important role for the dinner --> Light up the candles! LOL.....
(editor's note: Also the CLEAN UP!!! -TS)
So, what is tonight's special? -- Pan Seared Zesty Lime Cod fish. Don't panic, it is easy to prepare. You may use salmon fillets for this recipe too.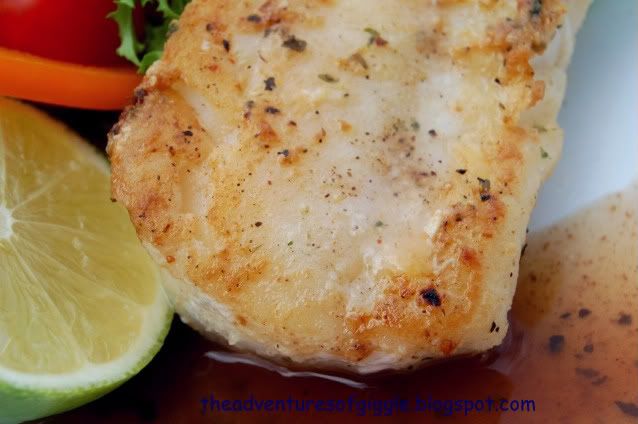 I added some Italian Balsamic salad dressing too, the fish actually tasted good without any sauce.
Ingredients and Steps :
1. 2pcs Cod Fish/Salmon (approx. 1lb)
2. 1 tsp olive oil
3. 1/2 tsp grated lime zest
4. Salt and garlic powder, black pepper
5. Zesty blend of basil, oregano, parsley, paprika
6. Some lime juice
Steps :
1. Marinate fish fillet with ingredient # 2~5 for at least 3 hours or longer for better taste.
2. Heat up a lightly greased frying pan.
3. Slowly place the fish fillet on the pan
4. Switch to medium high heat, pan fry for 3~4 minutes each side.
5. Remove from heat, sprinkle with some lime juice when served.