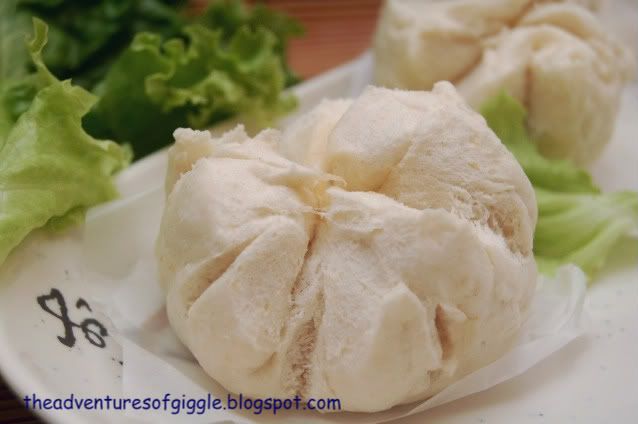 Just wanted to share some pictures and findings for my char siu bao making recently, I have posted the skin recipe before, these are my findings and techniques for making the good "smile" of your buns --> cracking on the top. For full recipe, please read
here.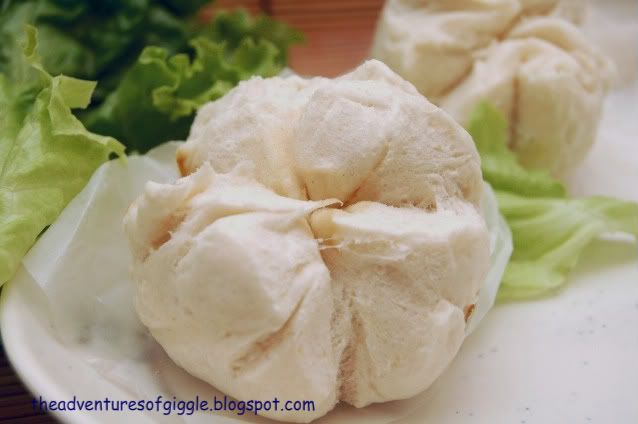 1. While adding the baking powder liquid to the dough, make sure you knead it thoroughly to avoid uneven mixture, otherwise, there will be some little brown spots on the skin. To be safe, knead at least 10 minutes.
2. Rolling - leave the edge thicker than center for easier pleating.
3. While pleating, avoid any oil or gravy of the filing on the edge, try to pull more dough from the edge to the top, the thicker the dough on top, the bigger the smile. :-)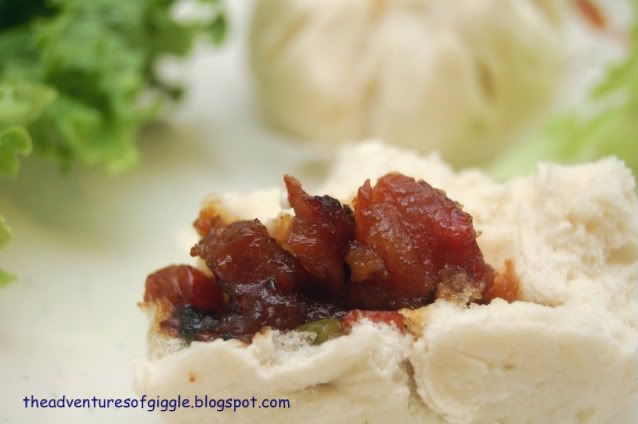 This time, I used the leftover char siu from the restaurant, more fat, but tasted better. I omitted the soy sauce and dark soy sauce, just used oyster sauce and hoisin sauce as gravy seasoning, I have added some green peas too.