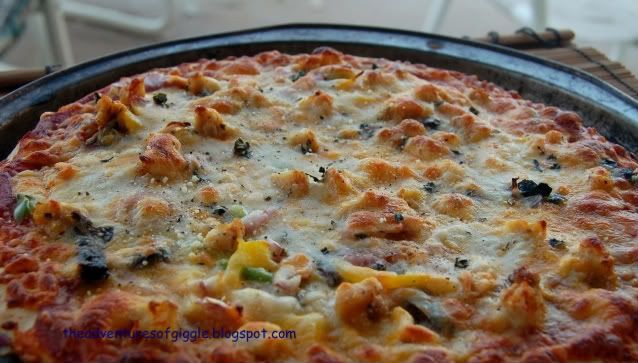 I promised my friend, Amy, that I would post this recipe as soon as possible. She has already got all the ingredients in her pantry and just waiting for my modified recipe. Hey friend....you're making me break my record, post 2 blogs in a day!
I started making pizza crust from scratch quite sometime ago, and was happy with how it turned out. Amy asked for a pizza crust recipe from me a few days ago, and I gave her the one I had. Meanwhile, I decided to modify the recipe a bit to make it perfect for her liking.
I made pizza by using this modified recipe for dinner tonight, and Tom and I liked it better then the one I always made!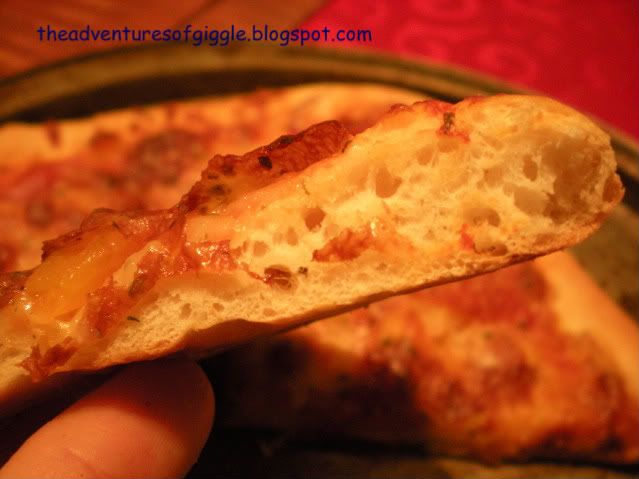 Now you see it!!!
Now you don't!! LOL! :-p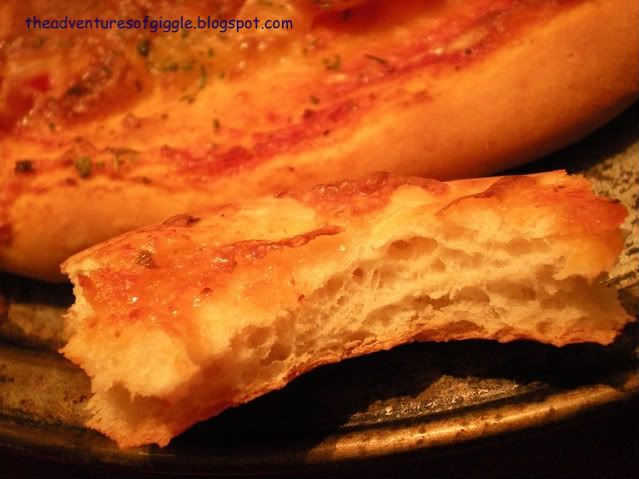 Check out the ingredients below and try it, hope you like it.
Yield : 2pcs of 10" pizza
1. 1 pack (7g) active dry yeast/instant yeast
2. 3 cups all purpose flour (normal flour)
3. 1 table spoon of sugar
4. 1 teaspoon salt
5. 3 table spoons olive oil/vegetable oil
6. 1 cup warm (110F/43C) fresh milk
7. 1/4 cup warm (110F/43C) water
Steps :
1. Sieve all the dry ingredients except salt in a large mixing bowl. Add in the salt in flour mixture after sieved.
2. Mix the milk, water and oil together, then pour into the flour mixture, stir until all the dry ingredients mixed well.
3. Dust your hands and working surface with some flour and slightly knead the dough for 2~3 minutes or until it forms a soft ball.
4. Put the dough in a slightly greased bowl, cover with cling film and let it rest for 20 minutes.
5. Remove the rested dough and place it on the working surface and knead about 4~6 times.
7. Split the dough into 2 balls, and roll to about 9~10" round piece.
8. Let the dough rest 5 minutes before you top with your favorite sauce and topping.
9. Bake in an oven preheated to 425F/218C for 15 minutes.
Before 20 minutes rest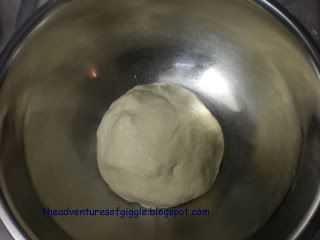 After 20 minutes rest