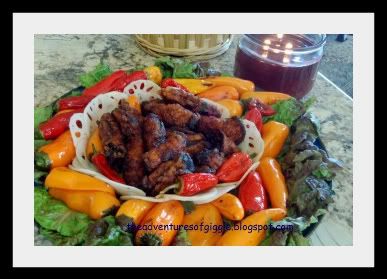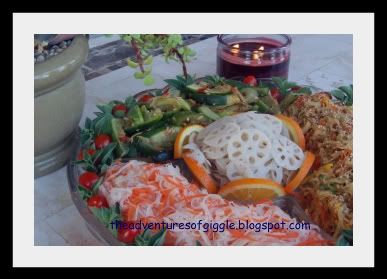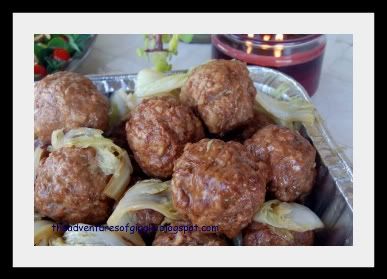 We were invited by a couple I got to know from Tzu Chi for a pot luck party on Saturday. It was a lot of fun. Of course, a lot of foods to enjoy too. There are many good chefs I came to know from Tzu Chi culinary team. And I have learned a lot of cooking tips and tricks from them.
We took about 1 hour 15 minutes to drive over there. The house is tastefully furnished and decorated with a lot of antique collections. The host is a retired couple that has been traveling to many countries. The husband is from British, a very successful gentlemen. The wife is from Taiwan, an elegant and cheerful lady. The daughter - a lovely and pretty girl who is now studying in medical school. What a wonderful family.
I was so busy on trying the different foods that were brought by different guests. Just able to take a few photos for the foods. The rest of them were gone to our stomach before I realize that I should have taken the photos for my blog. See the yummy foods from above pictures? They were irresistible. :-p. Guest what did I make for the party? Will tell you in my next post. :-)
It was a wonderful and eye opening day. Tom and I will be working hard to make our dream house come true! LOL!!